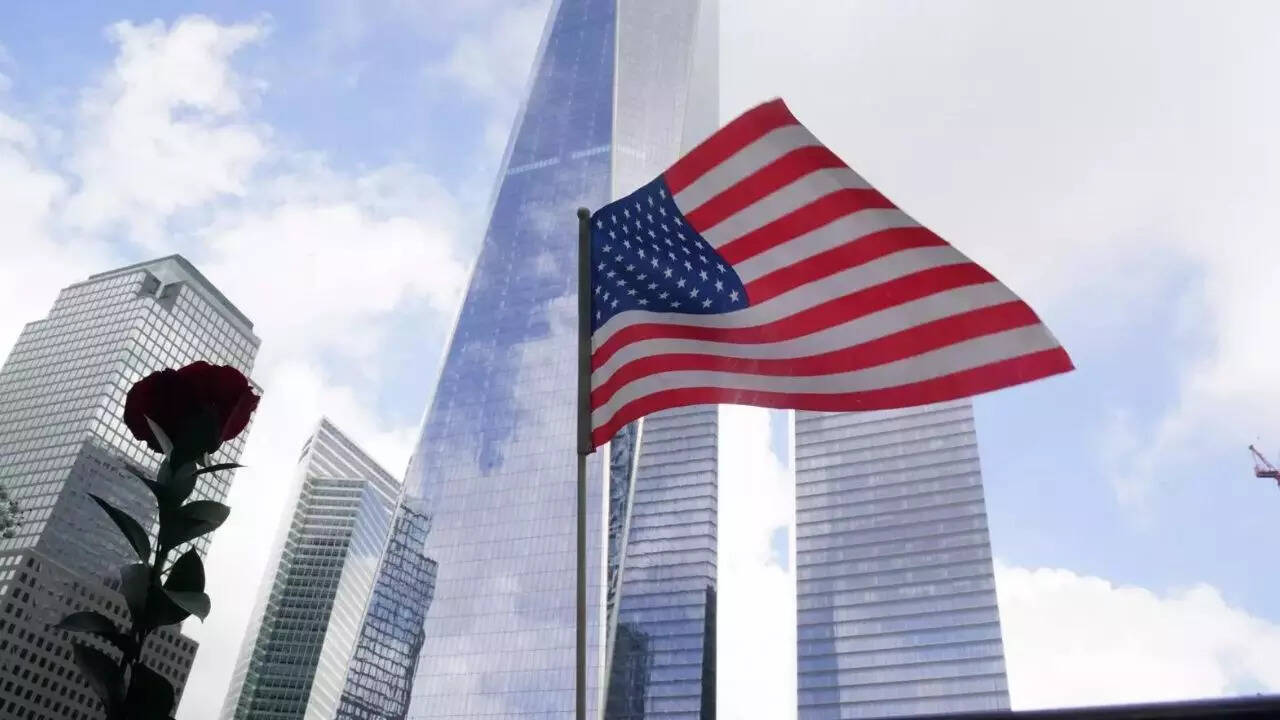 The government services would be disrupted and hundreds of thousands of federal workers would be told not to work if Congress fails to extend funding past November 17. Workers deemed essential would remain on the job. All federal employees' pay could be disrupted during a shutdown, though they would receive retroactive pay once government operations resume.Here is a guide into US shutdown:
How the
US government shutdown
was averted in October
Republicans who control the House of Representatives are pushing for steep spending cuts that are opposed by President Joe Biden and his fellow Democrats who control the Senate. That standoff nearly caused government funding to lapse on October 1, but lawmakers passed last-minute stopgap funding to avoid disruption. In a surprise, Congress avoided a government shutdown on October 1, 2023, by passing a stopgap spending bill (known as a continuing resolution) that funds federal agencies at last year's levels for 45 days – through November 17, 2023. This means that funding is now due to expire on November 17. If Democrats and Republicans do not agree to another stopgap before then many government departments would not have the money to continue their operations.
Why do government shutdowns happen
Under the Antideficiency Act, federal agencies cannot spend or obligate any money without an appropriation (or other approval) from Congress. When Congress fails to enact the 12 annual appropriation bills, federal agencies must stop all non-essential functions until Congress acts.
How common are government shutdowns
There have been four shutdowns where operations were affected for more than one business day. Last shutdown took place in December 2018 and January 2019, a dispute over border wall funding led to a shutdown that lasted 35 days. This was a partial shutdown because Congress had previously passed five of the 12 appropriation bills.
Would a
US government
shutdown also disrupt scientific research
Scientific research would be disrupted as agencies like the National Institutes of Health, the National Science Foundation and the National Oceanographic and Atmospheric Administration would furlough most of their workers once they run out of funding.
NASA would continue to support the International Space Station and track satellites, but 17,000 of its 18,300 employees would be furloughed. The Federal Communications Commission would suspend consumer-protection activities, equipment reviews, and licensing of TV and radio stations. It would continue to distribute telecommunications subsidies and its broadband mapping effort.
What impact shutdown will have on visa services
US embassies and consulates would remain open. This means that passport and visa processing would continue as long as there were sufficient fees to cover operations. Nonessential official travel, speeches and other events would be curtailed.
2019 shutdown impacted 5G rollout in the US
The trade group the Telecommunications Industry Association, which represents makers of telecom gear said that the shutdown is slowing the introduction of new connected devices that need certification from FCC and that the closure could ultimately hamper 5G rollout.
(with agency inputs)