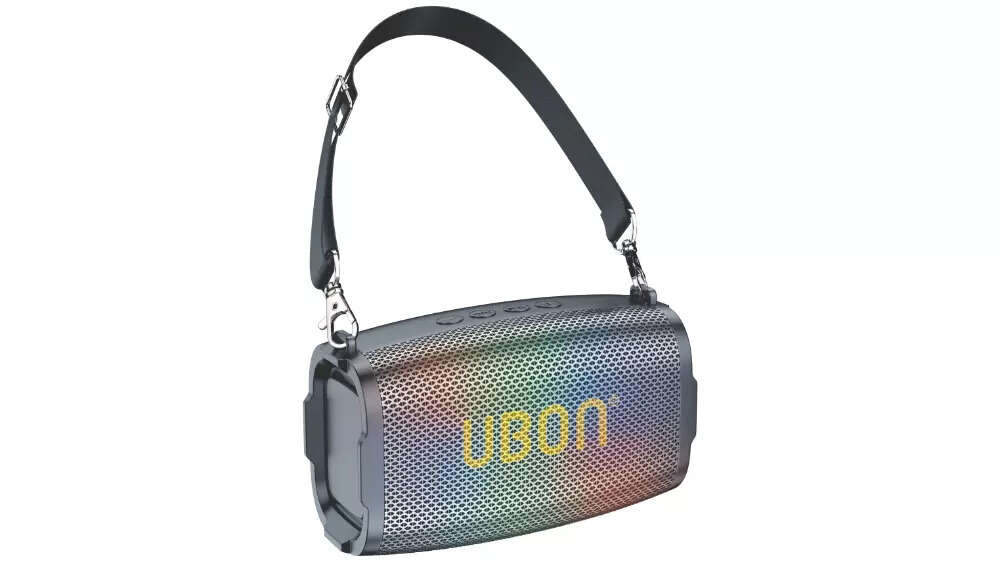 Domestic accessory brand Ubon has expanded its audio product range with a new device. The company has launched the Ubon Sultan SP-47 wireless portable speaker in India. The SP-47 features a stylish design and offers a powerful sound. The company claims that it also has a durable build and can offer high-definition audio for 10 hours.
Co-founder of Ubon, Lalit Arora, stated, "This wireless speaker, a 'made in India' product, is specifically crafted with Indian consumers in mind.With a 360-degree sound experience, it is the perfect choice for both indoor parties and outdoor picnics, offering functionality alongside a beautifully designed body. Users can effortlessly carry this speaker and enjoy music freely."
Ubon Sultan SP-47: Price and availability
The Ubon SP-47 Sultan Wireless Speaker is available in a single black colour variant and can be purchased at offline stores and online platforms across India. The wireless portable speaker will be available at Rs 2999.
Ubon SP-47 Sultan: Key specs
Ubon SP-47 speaker boasts a metal net finish and RGB Breathing lights that sync with the rhythm of your music. The made-in-India speaker features multi-function buttons for volume control, play/pause, and mode selection. With 50 watts of output power, the speaker also comes with a sling belt for easy portability.
The speaker has a built-in rechargeable battery that promises to offer 10 hours of battery life at moderate volume. The Sultan speaker also includes a microphone for clear calling.
For connectivity, the newly launched wireless speaker is universally compatible. It can pair with iPhones, Android devices and laptops. The SP-47 Sultan offers multiple connectivity options that include a USB port, Micro TF/SD card and AUX. To cater to diverse music preferences, the portable wireless speaker also features an FM mode.
In terms of wireless connectivity, the SP-47 Sultan wireless speaker supports the latest Bluetooth v5.0 technology for music playback. The speaker offers a BIS-certified 10-meter range without any obstacles. The portable speakers also come with a 6-month warranty.