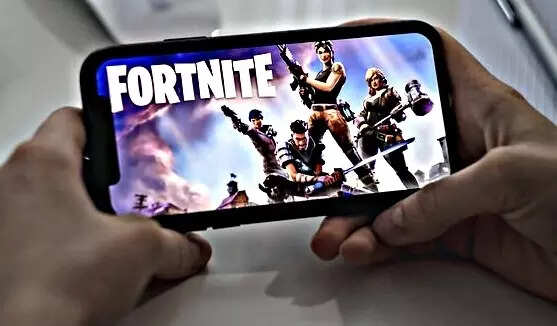 Epic Games is adding a new voice-reporting feature to its popular battle royale title Fortnite. This feature will help the developer to catch players who break the company's community rules. Epic's voice reporting feature will follow similar tools offered by other companies like Sony and Microsoft. In October, the company announced another feature that will show the age rating for each content.Epic has also announced that it will start showing age ratings for "all first and third-party playable content" within Fortnite. This will offer players a safer gaming experience.
Fortnite's voice reporting feature: How will it work
In a blog post, Epic explained that this feature will be enabled by default for underaged players. If a player is under 18, the feature will be enabled whenever they're using voice chats.
The company's blog also notes that the device on which the game is being played will securely capture the last five minutes of audio on a "rolling basis." Epic also emphasised that it does not store voice recordings on its servers unless a player files a report. Audio will get deleted automatically after five minutes.
When a player reports a conversation, "the voice chat audio captured from the last five minutes will be uploaded with the report and sent to Epic moderators for review," the company noted. These reports will remain anonymous.
The company also said that it will auto-delete clips after 14 days or "the duration of a sanction." If a player appeals, Epic may hold onto clips for 14 more days to make a decision. Epic also clarified that if it needs to keep a clip for legal reasons, "it will be retained for as long as legally required."
Players who are over 18 will be allowed to toggle voice reporting to "off when possible." This means the feature won't be available at parties that players create with friends who have also disabled voice reporting.
Epic says that players can also choose to turn voice chat off entirely. However, that may not be ideal if they want to easily communicate with their friends or other people in the game.