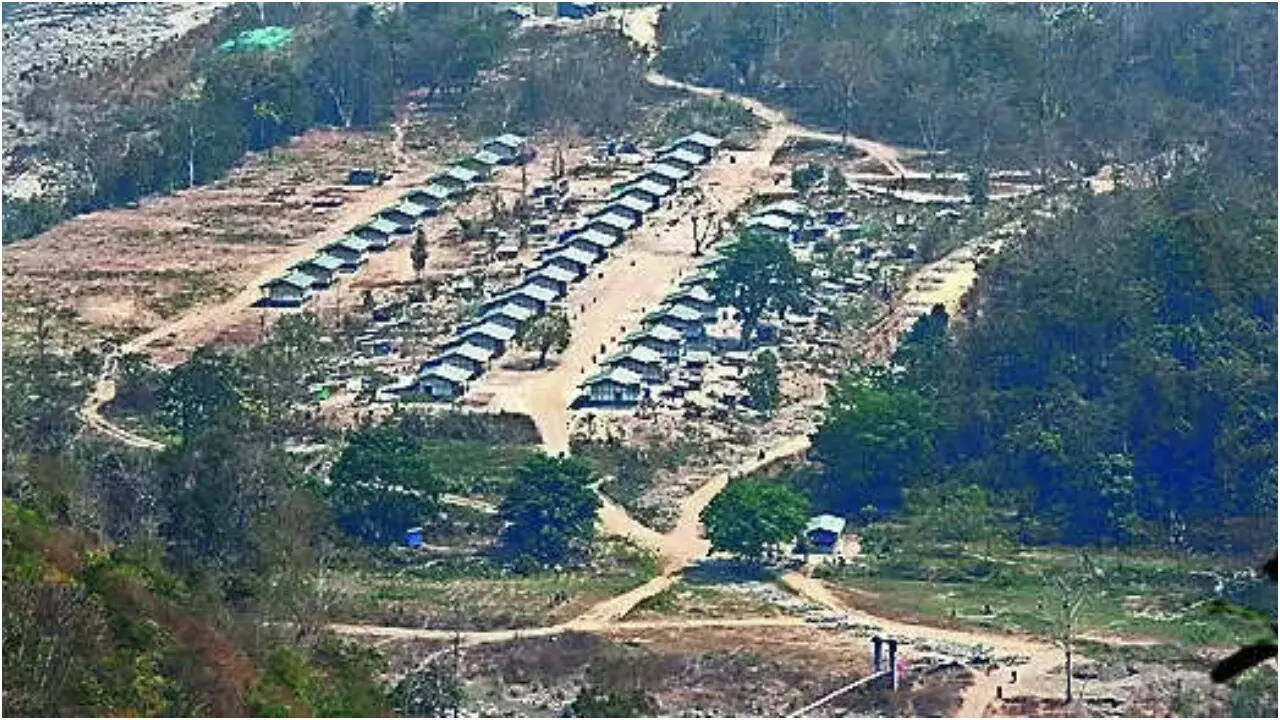 AIZAWL: A band of 29 Myanmarese soldiers seeking refuge in
Mizoram
after fleeing an attack by the Chin militia on their camp was airlifted on Sunday from Vaphai in Champhai district to Assam Rifles camps in neighbouring Manipur before being handed over to officials from their native country on the India-Myanmar border in Moreh.
Mizoram home department officials said the evacuation by IAF helicopters between 11am and 11.25am was part of a continuing exercise that started last Thursday, when the first batch of soldiers from
Myanmar
entered Mizoram along with civilians escaping the fighting between the junta and militia groups there.
The trigger for the flight of Myanmarese soldiers was an attack by guerrillas of the Chin National Defence Force on the army camp at Tuibual, close to the Tiau river that constitutes a portion of Myanmar's border with Mizoram. The outfit is the armed wing of the Chin National Organisation.
The soldiers crossed the international border and reached Saikhumphai hamlet in the southern part of Champhai district on Thursday afternoon. Incessant rain delayed the air evacuation of the 29 men.
More than 40 Myanmarese army personnel from a camp at Khawmawi village in the Chin state, opposite Zokhawthar village of Mizoram, had previously entered Indian territory and surrendered to police. They were airlifted by the IAF from the nearby Hnahlan village to Manipur's Moreh town on Tuesday.
Barring 50-odd Myanmarese civilians, all of whom fled Leilet village near Tuibual when the Myanmar camp was overrun by Chin cadre, have since returned to their homes, said T Lalramenga, president of the Young Mizo Association's Tuipuiral unit.