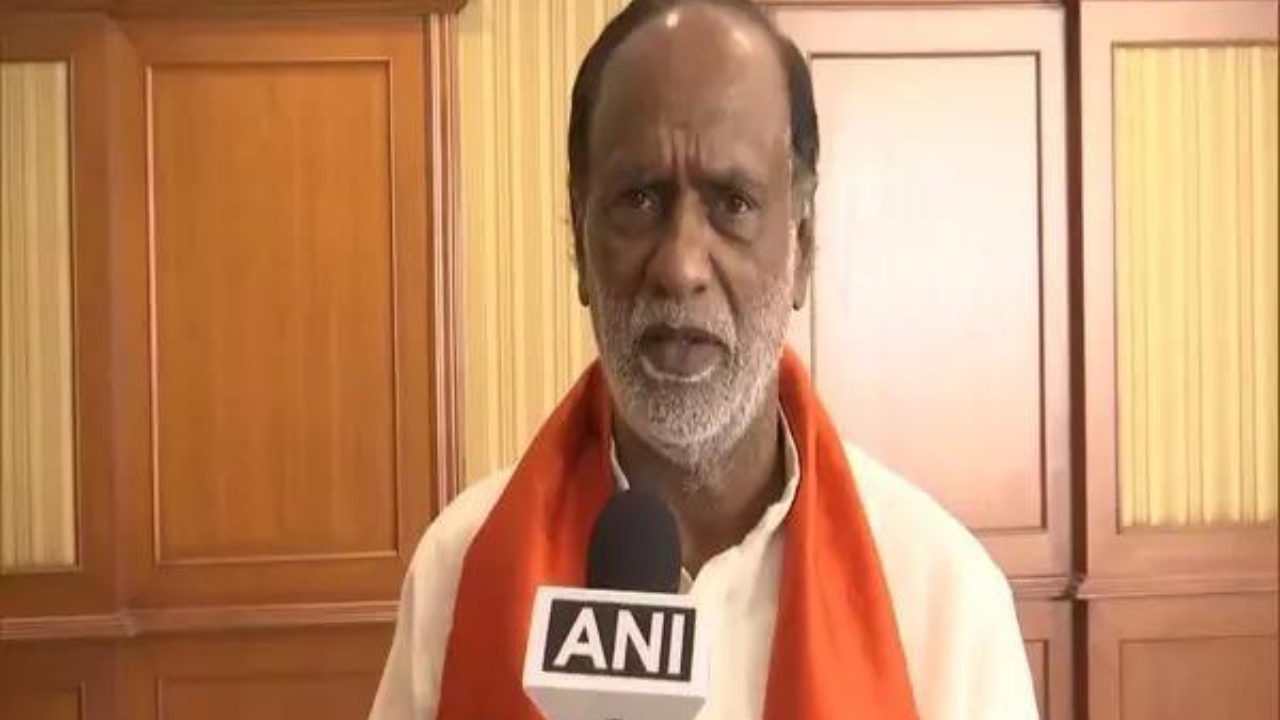 HYDERABAD: Reacting to the
BJP
's manifesto for the Telangana assembly elections 2023, Bharatiya Janata Party OBC Morcha National President K Laxman said on Saturday that this manifesto is backed by Prime Minister Narendra Modi's guarantee, due to which people have faith in this.
"This manifesto, released by Union Home Minister Amit Shah, stands on the guarantee of Prime Minister Narendra Modi.There is a huge difference between the manifestos of the BJP and Congress. When we tell (people) that this manifesto is the guarantee ofPM Modi, people place their faith in it because Congress' five guarantees in Karnataka were a completely failed experiment," said Laxman.
He further alleged that Congress was not able to deliver on any of the guarantees it had given in Karnataka, whether it be employment, unemployment allowance, free travel for women, or 200 units of electricity.
"They are not able to provide electricity for more than 3-4 hours," he claimed.
Further lashing out at Congress, Laxman alleged that Congress is not able to provide salaries to the workers in Karnataka.
"This was a completely failed experiment, so people can't trust them coming to Telangana with six guarantees as the only guarantee they can provide is corruption. Congress can only give corruption, nepotism, and appeasement, but the 25 issues that we have mentioned in the manifesto under PM Modi's guarantee, relate to the entire Telangana," the BJP OBC Morcha National President said.
He further exuded confidence in the people of Telangana having complete trust in BJP's manifesto.
He also drew out a comparison between BJP and non-BJP governments, saying, "When prices of petrol and diesel increased, not even a single non-BJP government came forward to help out the common people but prices were reduced by Rs 15 in Uttar Pradesh and Rs 5-10 were reduced in other BJP-governed states as well."
Earlier, on Saturday, Union Home Minister Amit Shah launched the BJP manifesto in Hyderabad and said that the assurances made in the manifesto are 'PM Modi's guarantee' to the public.
"This manifesto is PM Modi's guarantee to Telangana. When Atal Ji was PM, three states were formed, and no violence happened. Congress always rejected the statehood demand of Telangana and for their own poll benefits, they formed Telangana in a rush. They were never in support of Telangana," Amit Shah said.
Telangana will go for Assembly elections on November 30, and the counting of votes, along with those of four other poll-bound states, has been scheduled for December 3.
In the previous Assembly election in 2018, the ruling Bharat Rashtra Samithi (BRS), previously known as Telangana Rashtra Samithi (TRS), won 88 of the 119 seats, grabbing 47.4 per cent of the total vote share. The Congress came a distant second with just 19 seats.