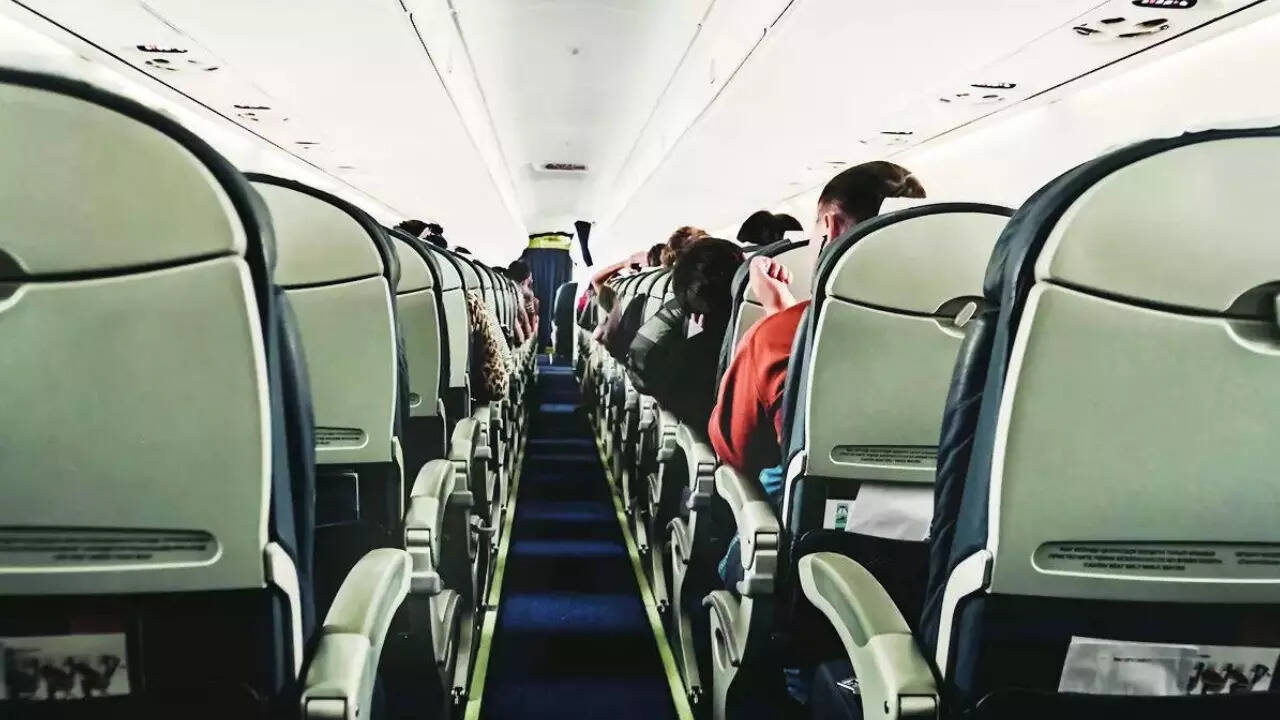 NEW DELHI: The
World Cup
final did what
Diwali
could not this year — give a boost to air traffic. Saturday saw almost 4.6 lakh domestic flyers — the highest-ever figure.
This Diwali season surprisingly saw lean daily flyer numbers, often under four lakh. Industry insiders blame it on the very high advance fares set by airlines more than a month before Diwali, expecting bumper travel this festive season.Instead, those high fares made travellers opt for AC classes of premium trains. Unionaviation minister Jyotiraditya Scindia tweeted Sunday: "A historic milestone for the Indian aviation sector! On November 18, we have set a new record by carrying 4,56,748 domestic passengers."
Mumbai Airport handled its highest ever one-day traffic on Saturday. "A historic achievement! Mumbai Airport's new milestone — a single-runway airport serving a record-breaking 1,61,760 passengers in a single day (on November 18)," Adani Group chairman Gautam Adani tweeted Sunday. The surge came after a tepid November, with domestic air travel remaining subdued — very unusual for a festive period.
"Airlines had hiked advance booking fares since September-end for travel during the festive season from late October. That dissuaded a lot of people who then decided to book AC class of premium trains as they feared not getting train reservation closer to travel date in the peak season. During the actual peak travel season, airlines realised lean travel numbers (often below four lakh daily domestic) and then lowered fares. It is always the other way around — lower advance and higher spot fares," said an airline veteran who did not wish to be named.
This is borne out by the fact that on October 5, IndiGo announced it would levy a fuel surcharge ranging from Rs 300 to Rs 1,000. It was expected other airlines would follow suit. But given weak traveller numbers, that did not happen and spot fares kept dropping in peak travel season to get price-conscious travellers back in the air.
A top official at a leading Indian airline said, "Diwali low is something we cannot explain or attribute specifically. Probably less travel this year and more celebration and get-togethers after last year's rush. Saturday (November 18 record) was mostly due to the optimism around the World Cup! Tickets to Ahmedabad were selling like hot cakes."
Aviation analyst Ameya Joshi said: "Saturday's surge was driven by return traffic, Chath puja and cricket. While the outbound traffic is scattered, return gets timed to the weekend before schools start, which was on November 18. At 72.4 lakh, the total number of domestic flyers in the first 18 days of November is less than that recorded in the first 18 days of October at 73.4 lakh."