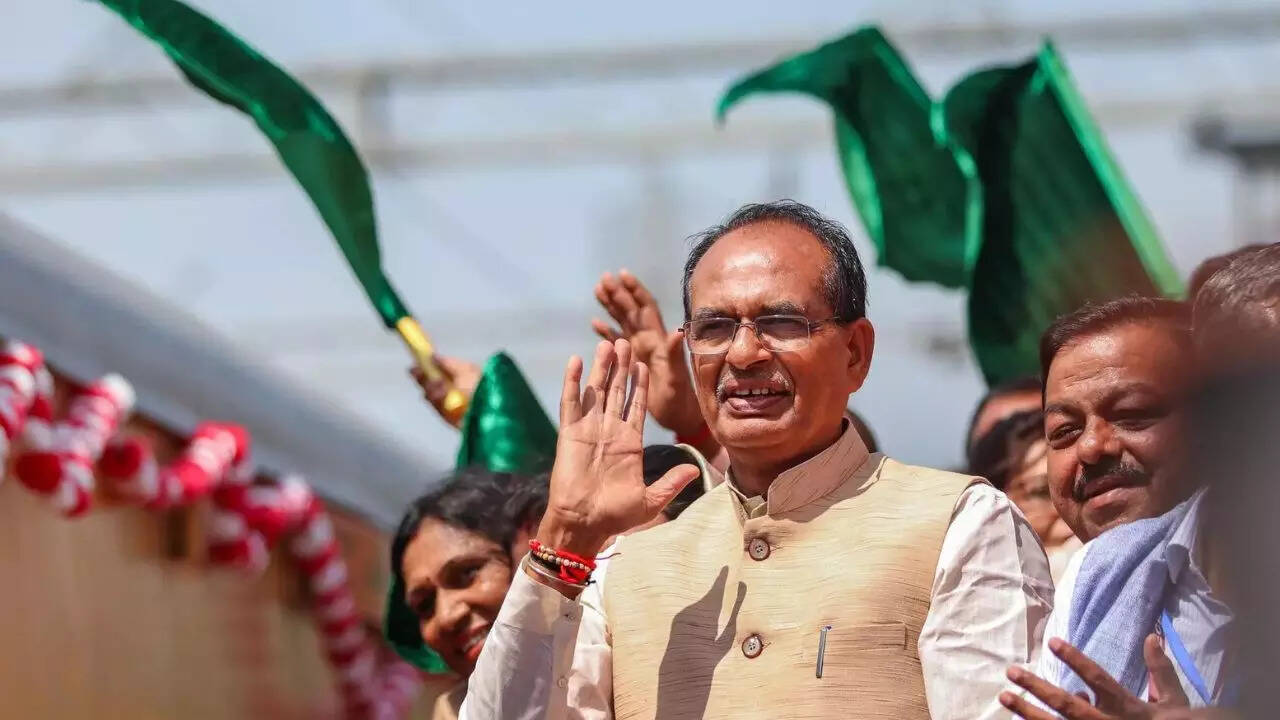 BHOPAL: With six days to go for voting in the Madhya Pradesh assembly polls, CM
Shivraj Singh Chouhan
spoke to TOI on Diwali, when he was preparing for a day of more rallies and roadshows. Already the longest-serving BJP CM, will he get a fifth term in perhaps the toughest electoral fight for BIP in two decades? Excerpts from the interview:
There's less than a week left until voting day.What's your reading?
We are winning a clear majority. I won't give out any numbers, but I am confident we will get a thumping majority. Sitting in Delhi or Bhopal, one cannot judge the mood of people. But I am with the people all the time – till late in the night and then again from early next morning. The mood I see is very enthusiastic for BJP. Very positive. The Ladli Behna Yojana and other welfare schemes have had a strong impact, which is why I say people have made up their minds to elect a BJP government. We are sure to get a majority.
In Raipur on November 3, Union home minister Amit Shah had said that BJP is not opposed to a caste census. Can we expect a caste census in MP if BJP forms government?
We are all children of Bharat Mata. The BJP government works for the benefit of all sections of society. I want to tell Congress, your Rahul Gandhi talks big. What has he done for OBCs so far? Do tell me. Congress ruled for so many years, did it ever think of having an OBC chief minister in Madhya Pradesh? It was Congress that stopped the late Subhash Yadav from becoming CM. Congress didn't make Shivbhanu Solanki, and Jamuna Devi who is from an ST community, the CM. All that Congress is doing is drama. They are 'dhongis (hypocrites)'. Congress ruled the state and country for so long, why doesn't Rahul say what they have done for OBCs so far? It's the BJP government that gave the OBC Commission constitutional status. When the Supreme Court ordered that local elections be held without reservations, we kept fighting and conducted the polls with reservation. We gave 27% OBC reservation. We have worked for OBCs. What Congress is doing is just 'natak'. And such a natak that creates divisions in society.
We are with OBCs and every other community. We don't differentiate. We brought about PESA to empower tribals. Our focus is welfare. Congress, on the other hand, is doing everything for votes. Look at their behaviour. They are untruthful people. They haven't done anything.
There seems to be more infighting in BJP in this election than in 2018…
No, there is no infighting. Everyone has one aim. We are all united.
How difficult was it to fit Team Scindia into BJP's electoral equation?
Not difficult at all. He is a simple, 'sahaj', energetic leader, easy to work with. We are together.
What makes you confident of a BJP victory?
The impact of our schemes for vikas (development) and welfare. The Ladli Behna Yojana has transformed lives, given self-respect and confidence to women. They are getting the respect they deserve, and I am getting the love of all my behnas (sisters). There are over 1.3 crore Ladli Behna beneficiaries and 63 lakh women linked to self-help groups.
Our work in building roads, putting in place a fantastic irrigation system, turning MP into a power-surplus state, building medical colleges, global skills park, the Metro, rails… All of this will have a cumulative impact. Our schemes have led to all-round development. I feel very positive.