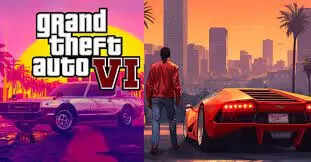 The anticipation for GTA 6 has reached its peak as it has been over a decade since Rockstar released its last Grand Theft Auto game. During an interview, Rockstar-parent Take-Two Interactive CEO Strauss Zelnick revealed new details about the upcoming title. He also explained how the rise of generative AI can make the next Grand Theft Auto even better.
In an interview discussion at the Paley International Council Summit, Zelnickseemed optimistic about AI when he was asked about the benefits of the technology for the video game industry, reported Inverse.However, he was concerned that "it may be better, but it almost certainly will not be faster and cheaper." Zelnick also predicted that a race to adopt AI will force Take-Two to make major investments in developing its own.
Zelnick also explained that the investment may be worth it and pointed out that the one area where generative AI can improve games is non-player characters. He also noted that AI can add more variety to dialogues and attract more players to keep coming back.
He said: "Everyone's working on that. You're a playable character, you're interacting with the non-playable character. That interaction is currently scripted. And the non-playable characters are generally not very interesting. You could imagine all the NPCs becoming really interesting and fun."
GTA 6: What we know so far
However, Zelnick didn't confirm if GTA 6 will use AI to improve NPCs or to create a bigger map like in Starfield. Apart from confirming Rockstar's open-world sequel, he shared no other details.
Recently, rumours about the first official trailer for GTA 6 being around the corner were making the rounds of the internet. Last week, Rockstar quickly confirmed the leak and announced that the trailer would coincide with Rockstar's 25th anniversary this December.
In an emailed statement, Rockstar co-founder Sam Houser said: "In 1998, Rockstar Games was founded on the idea that video games could come to be as essential to culture as any other form of entertainment, and we hope that we have created games you love in our efforts to be part of that evolution. We are very excited to let you know that in early December, we will release the first trailer for the next Grand Theft Auto."