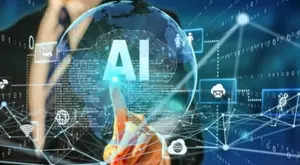 The US government recently tightened the restrictions on export of high-end AI chips to China. Nvidia, for the second time, is looking to make changes to continue to sell its GPUs in China without flouting the new rules set by Washington.
According to reports, Nvidia, which is a frontrunner in developing GPUs for running sophisticated AI models, is now planning to make chips tailored for Chinese customers.This suggests that the company doesn't want to let go of the reported over $5 billion worth of advanced chip orders in China.
What is the new
According to the tightened law, there is a computing power limit that a chip can have when it's meant for export to China. The rules also make it mandatory in some cases in which the chips might still be allowed to ship to China but will require a licence. The new rules kicked in due to concerns that the components could be used for military purposes.
This meant that Nvidia could not sell A100 and H100 chips in China, so it designed the A800 and H800 chips specifically for the Chinese market. However, the new rules pushed the chipmaker to further modify the design.
Nvidia may launch new chips
Nvidia has reportedly worked on three new chips meant for the Chinese market. These are called the HGX H20, the L20 and the L2. The H20 is said to be the most powerful model out of the three and all three of them don't go beyond the computing power threshold set by the new export rules.
This means that to run AI applications, Chinese customers may need more chips than they would if they had access to higher-spec models. Nvidia may announce these chips as soon as November 16 and start selling them before this year ends.
Meanwhile, reports also suggest that Chinese companies, including Baidu, Huawei, Xiaomi and Oppo, have already started designing their own semiconductors. It is also said that some customers may still stick to Nvidia as their preferred partner due to the robust software support for AI development.