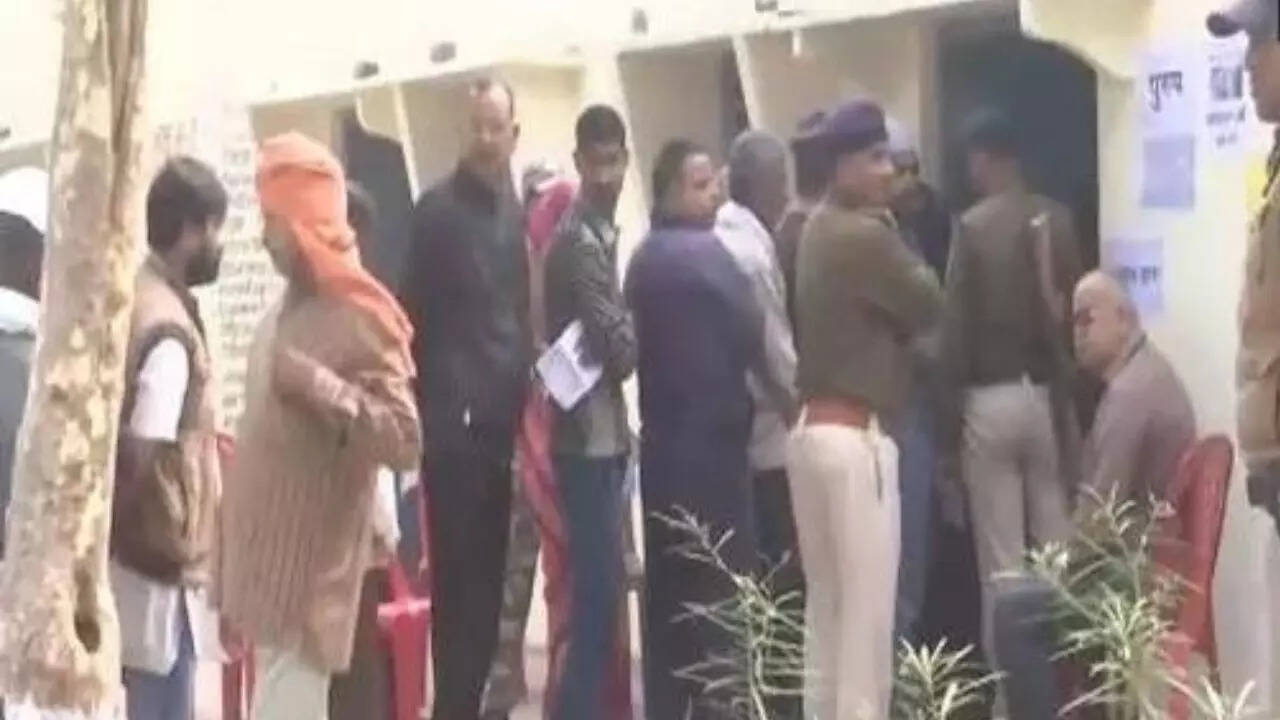 BHIND: Re-polling is underway at booth number 3 under polling centre number 71 at Kishupura in Bhind, Madhya Pradesh, on Tuesday.
The
Election Commission
ordered the re-polling following a violation of the secrecy of voting.
The voting process, which began at 7 am, is proceeding peacefully, according to Bhind Collector Sanjeev Shrivastava.
Shrivastava also stated that security measures have been strengthened with a significant deployment of security forces at the polling station.
"Election Commission ordered a re-polling here following a violation of the secrecy of voting. Re-polling is being held today. Voting began at 7 am and it is going on peacefully…Security measures are strong here. Adequate deployment of security forces can be seen here…" Bhind Collector Sanjeev Shrivastava told ANI.
He further informed that an FIR had been registered against four individuals involved in the previous polling party. Three of these individuals have been suspended, while disciplinary action has commenced against the fourth, a permanent worker. A recommendation for the suspension of the sector officer has been forwarded to the Commissioner of the Gwalior Division.
"As per the information received by me, an FIR has been registered against four people. Of the four members of the last polling party, one was a permanent worker – except him the three others have been suspended. Disciplinary action has started against the permanent worker. Recommendation for suspension of the Sector Officer has been sent to Commissioner, Gwalior division…" the Bhind Collector told ANI.
Voting for the 230-member Madhya Pradesh assembly took place on November 17 with a 71.16 per cent voter turnout. The second phase of the Chhattisgarh assembly elections took place on the same date. The counting of votes is scheduled for December 3.