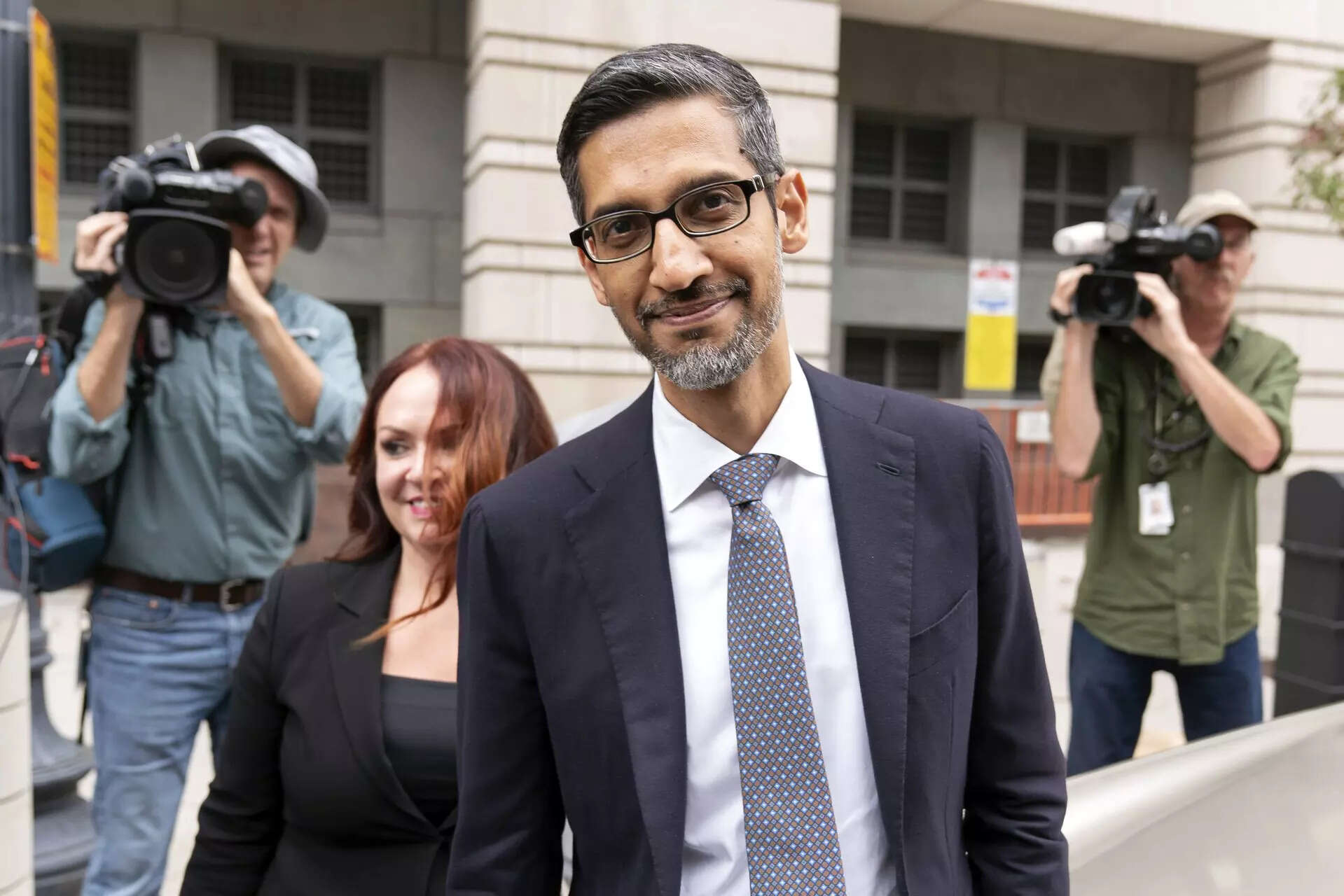 Google is fighting a legal battle with Fornite maker Epic over its alleged monopoly in the Android apps market and the high premium it charges from developers. Company CEO Sundar Pichai was testifying in the case on Tuesday (November 14) and he defended why the company charges higher fees on Google Play.
During the testimony, Epic's attorneys showed jurors video clips from a 2011 Google developer event.They suggested that Google used to charge a 5% revenue cut from developers of purchases in the store on its Chrome web browser 12 years ago, and it now keeps up to 30% cut that Google Play.
Pichai defended Google's higher fees for Google Play as compared to Chrome Web Store by emphasising that the quality of Google Play services has become better.
"The people on mobile phones rely on app stores to discover applications. It is the primary source of discovery, it has mobile APIs so people can actually build applications, it provides the safety and security for users so they can trust those applications," he said.
Pichai concluded that the Play Store "offers substantially more value" and today, the Chrome Web Store only offers extensions.
Downloads from 'unknown sources'
Pichai was also asked about why Android makes it challenging to download and install Epic's games directly from the game company's servers.
Notably, Google allows users to download apps directly from developers but they are warned against it by flashing messages deeming them unsafe.
Pichai said security is an important aspect of the Android ecosystem and explained that such precautions are necessary as users can be easily tricked into downloading harmful software.
"We don't want to allow you to completely compromise your phone. It can install malware on your phone… it can really compromise your safety, very significantly," Pichai said.
On Epic's claim that Google was trying to "stifle" developer choice, Pichai said that's not what he believes.
Google's "mission is to provide access to information and make it universally accessible and useful," Pichai said.
The Android operating platform is "unprecedented" as there's "never been a free and open operating system that's reached two and a half billion users."