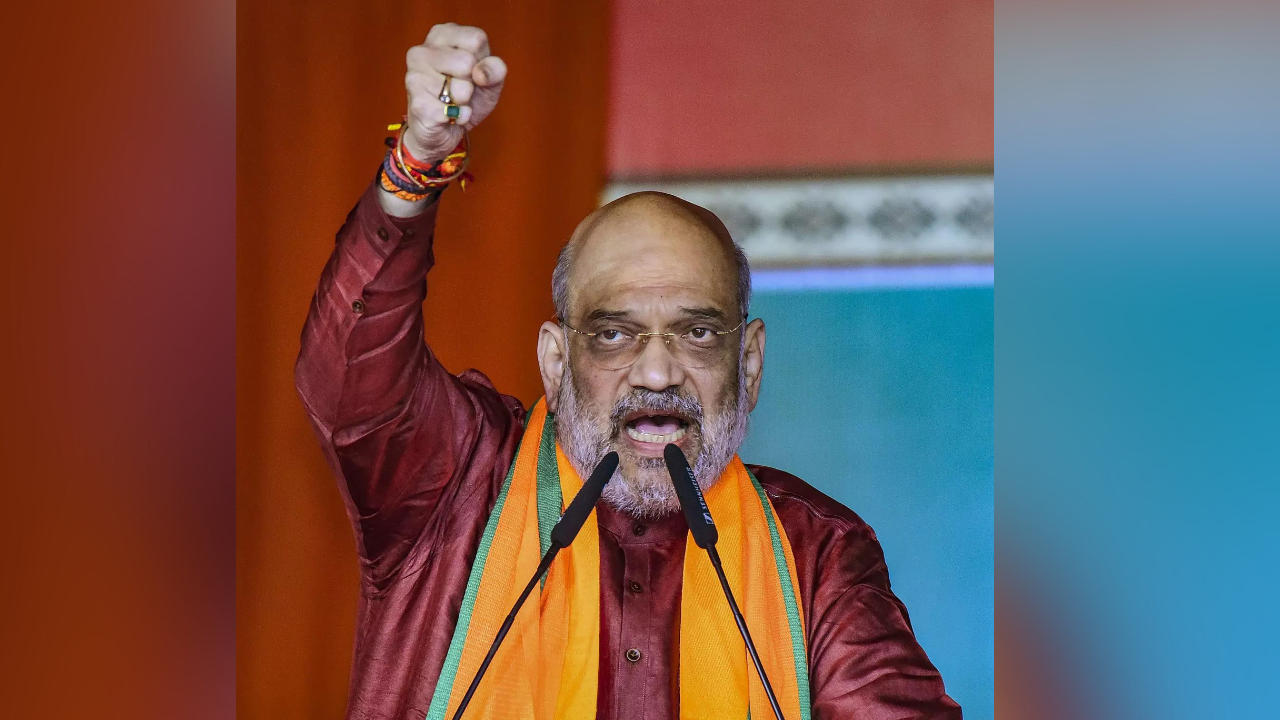 NEW DELHI: As political heat continues to intensify in poll-bound
Madhya Pradesh
, Union home minister
Amit Shah
took a swipe at Congress leader
Rahul Gandhi
over the issue of the Ram Mandir, which is slated to be inaugurated next year.
Addressing a rally in Jabalpur on Tuesday, the Union home minister said the Gandhi scion "taunted" him a lot for five years about the dates for Ram Mandir's inauguration during his tenure as BJP president.
"Rahul Gandhi taunted me a lot for five years. I was party president from 2014 to 2019…wherever there was an election, he used to say 'Mandir wahin banayenge magar tithi nahi batayenge' (we will make the temple right there, but won't disclose the date)", Shah said.
The former BJP chief said he would like Rahul Gandhi to know that PM Modi will be performing Ram Temple's "pran pratishtha" next year on January 22.
"Today, I want to tell Rahul Gandhi…open your ears and listen to the date. On January 22, 2024, PM Modi is going to perform the 'pran pratishtha' of Ram Temple in Ayodhya," he said.
The Union minister said if the BJP retains power in Madhya Pradesh, its government will send people from the state to Ram temple in Ayodhya.
"Don't spend money. If the BJP government is formed in Madhya Pradesh, it will gradually arrange for darshan of Lord Ram in Ayodhya for people of the state," he said.
Shah's claim was in line with the promises made in the BJP manifesto for the state polls scheduled on November 17.
Recounting the works done by the BJP government in the state, Shah urged people to vote the saffron party back to power, adding that it would carry forward its efforts to make MP the "best state" if elected.
"Under the leadership of Chief Minister Shivraj Singh Chouhan, Madhya Pradesh recovered from a 'Bimaru' (sick) state to become a 'Bemisaal' (unparalleled) state," Shah said.