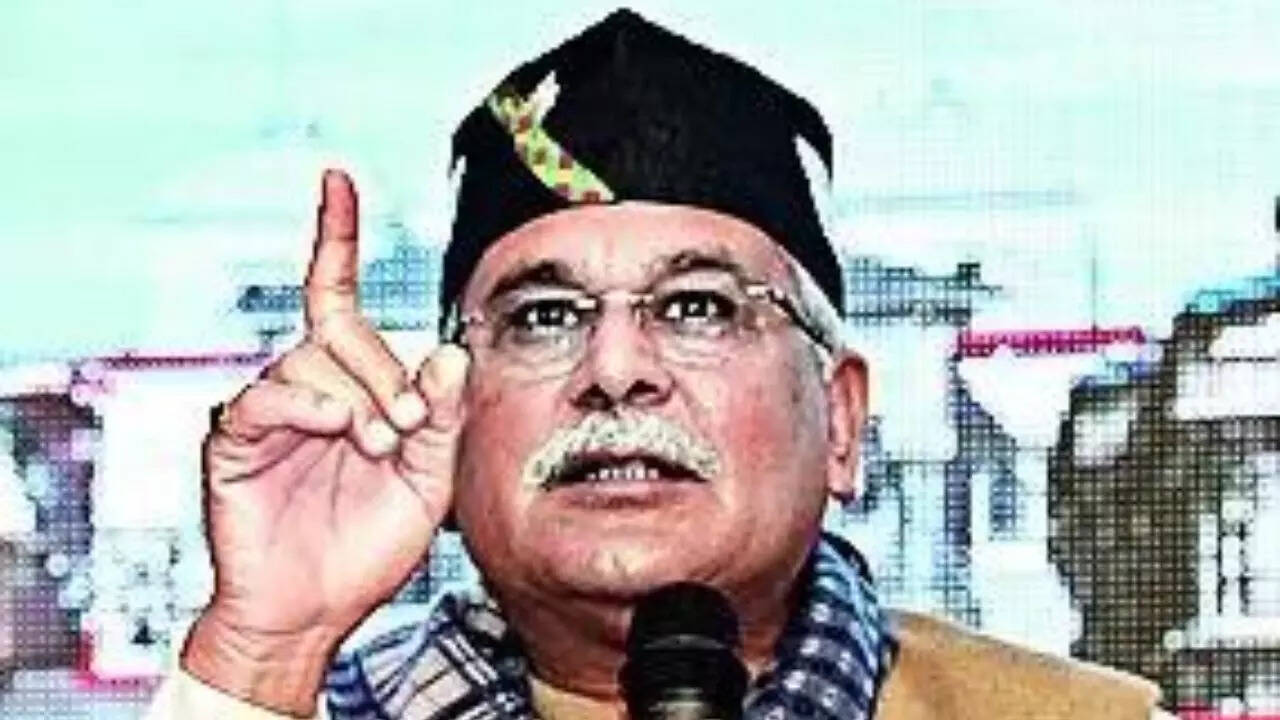 RAIPUR: Chhattisgarh chief minister Bhupesh Baghel on Sunday said if the Congress retains power in Chhattisgarh, women will be given an annual financial assistance of Rs 15,000 in the state.
The announcement, which comes ahead of the second phase of the Chhattisgarh assembly
elections
scheduled on Friday, is being seen as a counter to the opposition BJP's promise in its poll manifesto of giving Rs 12,000 per year to married women.
"Today, on the auspicious occasion of Deepavali , with the blessings of Maa Lakshmi ji and Chhattisgarh Mahtari, an important decision has been taken for women empowerment," chief minister Baghel told reporters in Raipur.
After the Congress government is formed again in Chhattisgarh, women in the state will be provided an annual assistance of Rs 15,000 into their bank accounts under the Chhattisgarh Gruha Lakshmi Yojana," he said. The CM also wished people of the state on Deepavali . The first phase of polling in 20 out of the total 90 assembly seats in the state was held on November 7. The remaining 70 seats will see voting on November 17.